Tailor made Classes for young puppies under 20 weeks of age at start of course
SOWOOD COMMUNITY CENTRE, HX4 9HY
Puppy Classes are held on Tuesday Evenings. Location is ideal for puppy owners living in the Halifax, Elland, Brighouse and Huddersfield areas and close to the M62 for those living further afield.

ST JUDES CHURCH HALL, HALIFAX, HX1 2XE
Puppy Classes are held on Friday Evenings. Location is close to Savile Park and central Halifax.

We are proud to have been one of the first clubs in the country to run set, structured classes exclusively for young puppies.Take a look at our experience on the home page which includes working professionally with puppies and puppy walkers for Guide Dogs For The Blind.

If you have an older puppy, take a look at our Junior /Dog Training Page where classes are much more suited for dogs 5 months of age and over.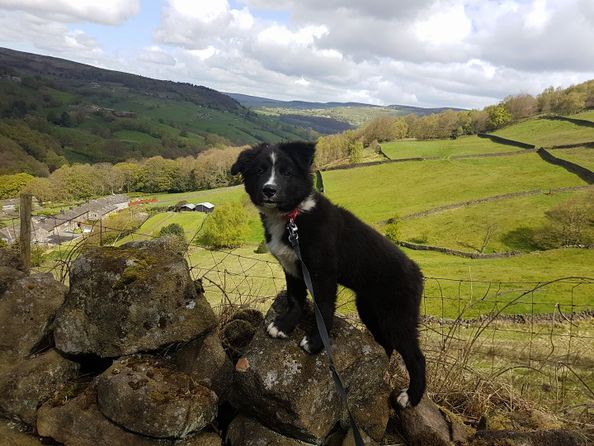 COURSE CONTENT
Controlled socialising and mixing with other puppies and people at our secure / safe warm / indoor venue. Children over 6 years are encouraged to attend

Responding well to basic commands, including stay exercises

Puppy Recall

Introduction to walking on a lead, with outdoor walks towards end of course

Teaching your puppy to settle at home

Grooming and handling

Greeting without jumping Up

Play Biting (It Hurts)

Chewing (Anything and Everything)

Improving house training

Teaching your puppy to be left

PLUS - Games, Games and more Games which can be used to help shape the behaviour you would like from your puppy when out and about.
If you have a very young puppy, find there is a delay of more than a week or two before the next puppy course starts or already experiencing unwanted behaviour such as play biting ( it hurts ), toilet training issues, jumping up, barking throughout the night or just want to avoid problems in the future by getting things right at the start we would recommend the PREMIUM PUPPY PACKAGE below.
SOWOOD COMMUNITY CENTRE
The next available 6 week Puppy Course is starting on Tuesday 27th September 2022
Due to the high amount of recommendations we receive, courses tend to fill very quickly so book early to avoid disappointment. Maximum of 6 puppies per course.
6 p.m. to 7 p.m. ( PLACES AVAILABLE )

7 p.m. to 8 p.m. ( PLACES AVAILABLE )
ST JUDES CHURCH HALL

The next 6 week Puppy Course is starting on Friday 2nd September 2022

6 p.m. to 7 p.m. ( LIMITED PLACES AVAILABLE )

7 p.m. to 8 p.m. ( LIMITED PLACES AVAILABLE )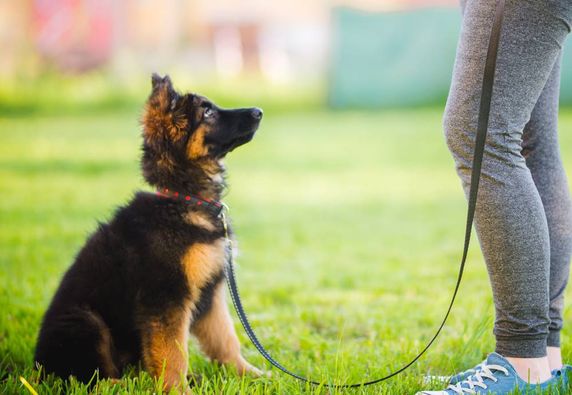 PUPPY CLASS ENROLMENT FORM
The first evening of every course is without puppies and starts at 6 p.m. at both venues. From the second week onwards the course will be divided into groups and at the time you state below. Either 6 p.m. or 7 p.m.
Full payment for the course £90.00 can be made by bank transfer and will pass on details after receiving the below enrolment form. Payment can also be made by cheque made payable to David Evans and sent to 16 Copley Glen, Copley, Halifax, HX3 0UB

*Your place will be reserved once the enrolment form has been received and the course fee paid*
Comprehensive support and training package which is ideal for you and your new puppy. Includes a home visit or zoom call as soon as possible after puppy's arrival, on all aspects of early training and home routine. Phone and email support if required followed by the 6 week puppy course. Cost £170.00 (a saving of £10 if you had booked individually)
Everything on the premium package plus 8 week Junior / Dog course once your puppy is over 5 months of age. Cost £280.00 (a saving of £20 if you had booked individually)
Six week puppy course plus eight week dog course once your puppy is over five months of age. Cost £195.00 (a saving of £15 if you had booked individually)

Please contact us if you would like to book any of the above packages